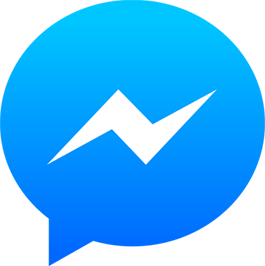 The short story of Messenger Chat Bots
Nearly 1 billion people use messenger applications, which is more than the user base of Facebook. With the introduction of chat bots, we now have the chance to connect directly with this tremendous number of users. It opened up an infinite number of possibilities in this technological field.
Developing Chat Bots basically means combining artificial intelligences and low-friction interfaces, which provides users with the ability to ask questions, gain access to a wealth of information, or express their wishes through words, in written form, or through UI elements.
Learn more about the way Messenger Chat Bots operate
Let us shortly introduce you to
the way Messenger Bots operate
Keywords found: "

table

" "

book

" "

Friday

"
Task: #012 - Book a table
Task: #021 - Find program :
[next Friday][2016.12.23] - No results
First message? - True
Name to greet? - First name: Peter
Like us humans, Chat Bots are also able to write and read messages, but unlike us, bots can do more than simply just transmitting text messages.

We can send buttons, lists, cards as messages, or even display internal HTML interfaces similar to mobile applications. The biggest advantage is that there is no download or install need to gain access to these unique features. Bots are directly accessible through Messenger.
The team behind RoboRobo
We have been developing bots ever since the introduction of Messenger Chat Bots. We research which fields would provide the best use for this technology. Specialized experts oversee the different phases of development, ensuring that all tasks are completed with the highest level of quality.
Tamás Horváth
Lead Developer

Yusuf Bayrak
Lead Research & Strategy

Lilla Kránicz
Content Strategist